Hair loss and Balding
Hair loss may occur due to multiple factors, including genetics, lifestyle habits, stress, nutritional deficiency, chronic medical illnesses and hormonal changes. It can manifest in different forms, including the following:
Different forms including the following:
Alarming shedding of hair
Loss of hair in the temples, crown area and scalp partitions
Hair loss in the form of circular patches
Balding due to progressive thinning and shortening of the life cycle of hair.
At SM clinic, we perform trichoscopy using a specialised tool to understand the scalp condition, quality of hair and severity of hair loss. We suggest
Customised haircare regimen based on the hair type and scalp condition.
Dietary advice to correct nutritional deficiency if any, may be part of your treatment.
Topical applications or the external use of sprays or solutions recommended by dermatologists often help treat hair loss.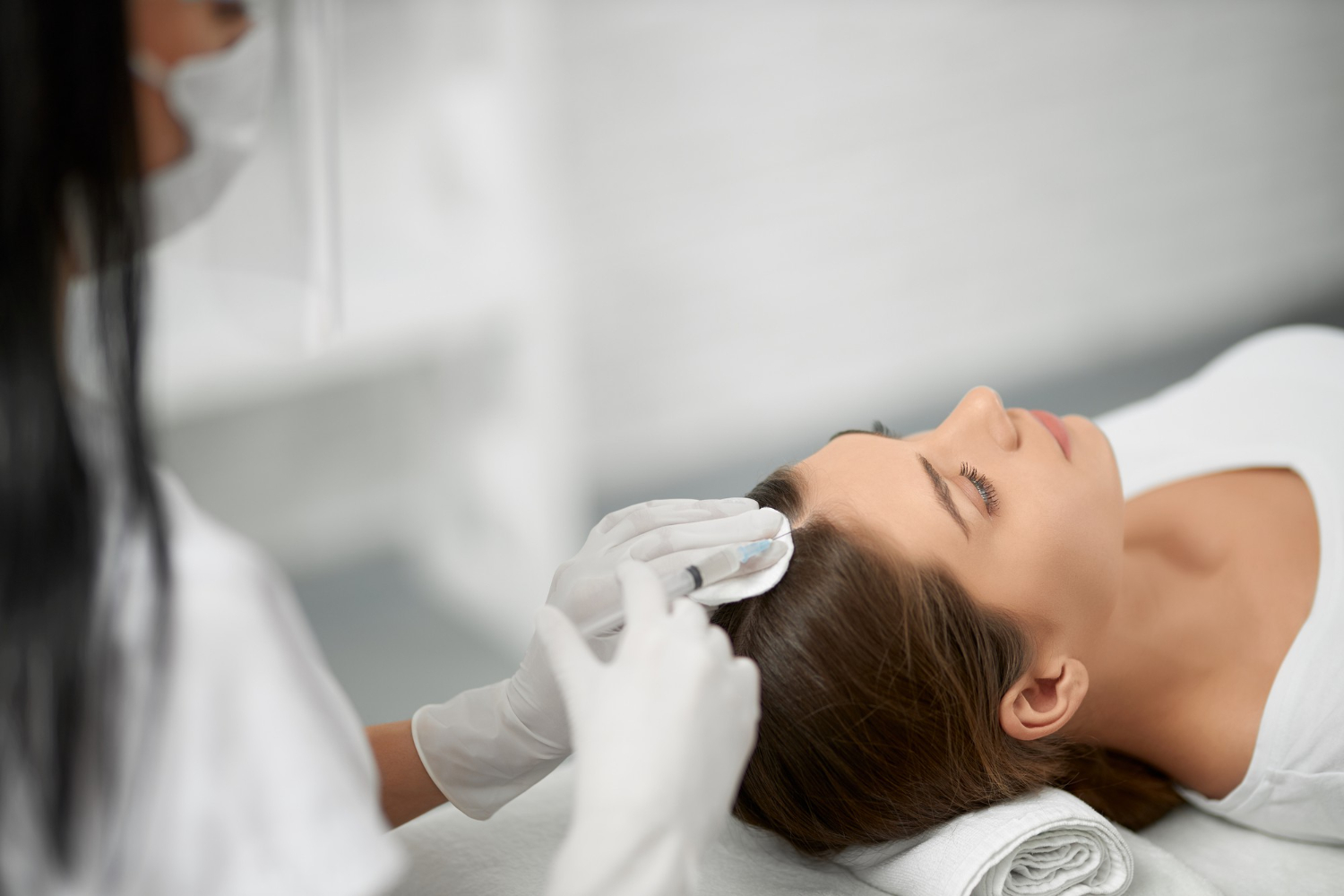 Oral medications that may include vitamin supplements and anti androgens may be a treatment option suggested by our specialists.
Platelet rich plasma (PRP) Treatment, a minimally invasive and virtually pain-free procedure, for natural hair regrowth is the best method to reverse early stages of balding.
Specialised injections administered by our hair experts help treat specific hair loss condition like alopecia areata.
Medical investigation in the form of blood tests to check for nutritional deficiency and hormonal changes.
PRP Therapy For Hair Regrowth
Platelet-Rich Plasma Therapy or PRP is a non-surgical treatment for hair loss that can effectively reverse early stages of patterned hair loss or androgenetic alopecia in both men and women. We recommend 6-8 sessions of prp at monthly intervals to help you achieve optimal results along with follow-up sessions for maintenance. it is a quick procedure with zero downtime. Each session may last less than an hour on an average and there are no significant side-effects . However, some clients may experience transient discomfort or heaviness of the head. Most of our clients appreciate results in the form of a decrease in hair fall, an increase in the density of hair and the beginning of hair regrowth after completing the third or fourth session of prp.